Tech Works, a leader in specialized, highly focused communications solutions for the most challenging environments, has introduced a new generation of communications systems designed for the fast-paced demands of today's healthcare facility.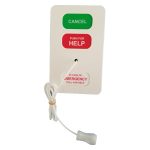 Based on more than 30 years of design and development, Tech Works Nurse Call systems enable any new or existing facility to integrate all of the features and benefits of digital communications technology, without the need for expensive rewiring and configuration.
Designed from the ground up to provide the ultimate in reliability and performance, Tech Works NC systems are designed to easily install and operate over existing wiring, or via economical CAT5 cable. Easily and seamlessly integrating with existing systems, Tech Works NC systems' low power circuitry is economical and virtually maintenance free.
With a wide variety of patient station and annunciator / call reporting options, and the brightest, most reliable dome lights available, Tech Works NC systems can be custom configured from a single station to a fully integrated 256-station system with computer oversight.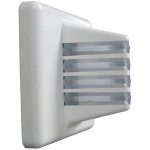 Using the Tech Works Digital Network Communication, NC systems can easily be bridged to computers and other IP systems, opening a near limitless communications scenario. By adding tools like Tech Works Integrated Messaging and Reporting system, users can view the status on their desktop computer, tablet, or smartphone. Integrating other technologies such as digital signage and wireless paging, NC system activity can be constantly updated for users both locally and remotely.
Tech Works systems are a vital communications tool in leading hospitals and health care facilities across the United States. For more information on the new NC Series systems, please download the Tech Works Nurse Call Communication System Overview (PDF).