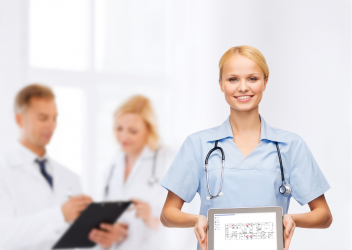 Healthcare providers today are faced with an ever-increasing number of patients. This results in longer wait times and increased stress on both patients and staff. Streamlining the flow of patients is the single biggest contribution we can make to the healthcare industry.
Our systems meet the specialized needs of Clinics with features like our Dr. Follow systems which maximize exam room use and keep doctors moving. Tech Works is used in many clinics across the country. See our website for showcase installations.
Tech Works® offers easy-to-use, economical solutions to notify staff when patients are waiting, their locations, and which patient is next in the queue. It also tracks patient wait times for later analysis.
Our Patient Arrival and Work Flow products utilize the same technology developed for leading healthcare provider Kaiser Permanente. These systems were designed to be easy to install, easy to operate, and virtually maintenance free.
Components
CC-Series Product Catalog
Downloads
Brochure: Tech Works Clinic Brochure (PDF)
Brochure: Tech Works Clinic Brochure (PDF, single page)
Brochure: Tech Works Clinic Brochure (PDF, 11×17)
Brochure: CC-Series Clinic Room Status System Brochure [PDF]
Application Guide: Clinic Room Status [PDF]
Datasheet: CC-Series Datasheet [PDF]
Datasheet: IMR – Integrated Messaging & Reporting System Datasheet [PDF]
Installation Manual: CC-Series Systems Manual [PDF]
Architect's Specs: Clinic Room Status (.docx)
Videos


CC-Series in the News
Tech Works CC-Series Helps Streamline Communications at Fremont Dermatology Center
Tech Works Clinic Call System Integrated into Spokane's Ultra-Modern Providence Medical Park