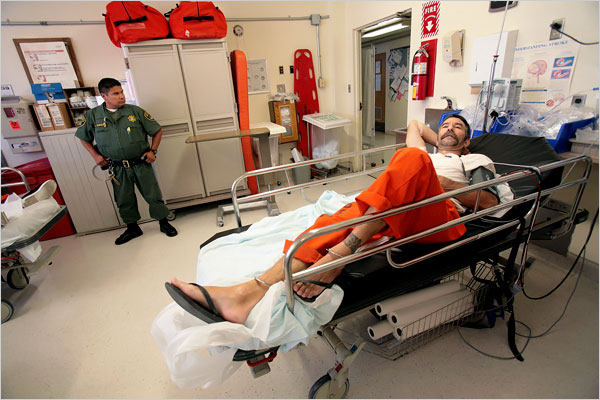 The safety and well-being of staff and prisoners are priority for detention facilities. Focused on supporting communications and security, this vandal-proof nurse call system is designed to protect the staff, prisoners, and facility while enhancing ways to connect people throughout the facility.
This rugged nurse call is easy to use and simplifies tasks by giving staff the option to: select their preferred notification and call methods (including: calls to regular and cell phones, dome lights, computers, SMS texts and lighted annunciator panels), reach others immediately for help, or remote cancel requests without entering a room or cell. This customizable nurse call allows staff to better manage their time, create necessary report, and receive call notification through just one system.
Key features include:
Customizable staff notifications
Scalable from 1 to 256 locations
Interfaces with IP, HTML and SMS outputs
12-gauge stainless steel
Waterproof casing
Direct contact with bedside and restrooms
Key switch can cancel two stations
ADA compliant
And more…
A full list of features is included in the Vandal-Proof Nurse Call Brochure.
Components
VC-Series Product Catalog
Downloads
Brochure: Vandal-Proof Nurse Call
Application Guide: Prison Nurse Call with Voice [PDF]
Application Guide: Prison Nurse Call with Tone/Visual [PDF]
Datasheet: VC-Series Datasheet [PDF]
Installation Manual: VC-Series Systems Manual [PDF]
Architect's Specs: Prison Nurse Call (.docx)
Detention Nurse Call (Tone Visual) (.docx)
Detention Nurse Call (Voice) (.docx)
In the News
The Professional Communications Solution for Healthcare, Detention, and Industry: [Read Online] | [Download PDF]
California Prison Relies on Tech Works: [Read Online] | [Download PDF]