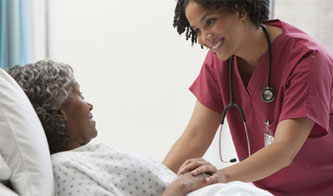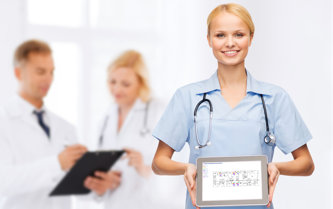 With recent advances in modern medicine, many routine medical and surgical procedures can now be performed on an outpatient basis, no longer requiring the expense and inconvenience of multi-day hospital stays. Nonetheless, patient prep and recovery areas need to offer the same safety measures, including nurse and emergency call communications. Tech Works NC-Series Nurse Call systems can be easily configured to fill these requirements. Staff can be equipped to monitor via flexible channels, from wireless to fully integrated into their PBX system.
Incorporating the Tech Works unified technology, the NC-Series integrates standard telephone and digital control on a single twisted pair of wires. This enables the NC-Series to operate flawlessly over any standard medium, including conventional telephone wire, fiber optic, and more!
Click here for our configuration questionnaire. These questions will assist Tech Works in designing a system custom tailored to you or your client's specific needs.
Components
NC-Series Product Catalog
Downloads
Brochure: NC-Series Nurse Call System Brochure [PDF]
Application Guide: NC-Series Nurse Call [PDF]
Datasheet: NC-Series Datasheet [PDF]
Datasheet: IMR – Integrated Messaging & Reporting System Datasheet [PDF]
Installation Manual: NC-Series Systems Manual [PDF]
Architect's Specs: NC-Series Nurse Call (.docx)
Videos


NC-Series in the News
Solving the Communications Challenges of Today's Clinics
Tech Works NC-Series Receives UL Standard 1069 Compliance
Rio Bravo Ambulatory Surgery Center Chooses Tech Works NC-Series Nurse Call
St. Joseph's Hospital Relies on Tech Works
Tech Works Introduces Innovative New Nurse Call System