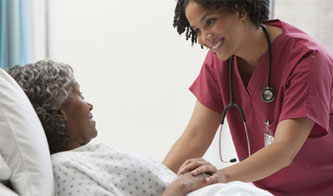 Scalable from the 1 to 256 locations, the Tech Works nurse call system allows your team to:
Select preferred notification and call methods
No matter where the staff is or their preferred modes of communication, they can be reached in several ways: calls to regular or cell phones, dome lights, computers, SMS texts, and lighted annunciator panels.
Reach other staff immediately for assistance
The code blue with staff assist that is a part of this nurse call solution allows staff members to send emergency notifications from their location or to ask for help when assisting a patient.
Meet compliance and code requirements
Whether a stand-alone restroom room, set of patient rooms or multi-office building, the Tech Works nurse call solutions is UL-1069 compliant. This allows you to meet the smallest requirement of one station or to scale and integrate into other systems in a larger facility.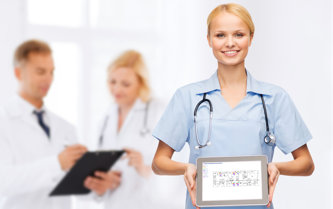 Better manage time and tasks through just one system
Customize your system to meet the needs of your team whether through simple communications, integration of functions such as room and staff location, or integrating
customized reporting to improve the patient experience.
Integrate custom messaging and reporting
Incorporate custom messaging and reporting that allow you to integrate with your Electronic Medical records, send messages to staff and patients, or create specialized reports to manage your operations and compliance requirements.
Adjust the technology to the needs of your facility
A simple turn-key nurse call solution that gives you the ability to choose between and an
inclusive or modular-based system to meet the specific needs of your facility. Vandal-proof nurse call options available that are built to resist abuse in high security environments.
Click here for our configuration questionnaire. These questions will assist Tech Works in designing a system custom tailored to you or your client's specific needs.
Components
NC-Series Product Catalog
Downloads
Brochure: NC-Series Nurse Call System Brochure [PDF]
Application Guide: NC-Series Nurse Call [PDF]
Datasheet: NC-Series Datasheet [PDF]
Datasheet: IMR – Integrated Messaging & Reporting System Datasheet [PDF]
Installation Manual: NC-Series Systems Manual [PDF]
Architect's Specs: NC-Series Nurse Call (.docx)
Videos


NC-Series in the News
Solving the Communications Challenges of Today's Clinics
Tech Works NC-Series Receives UL Standard 1069 Compliance
Rio Bravo Ambulatory Surgery Center Chooses Tech Works NC-Series Nurse Call
St. Joseph's Hospital Relies on Tech Works
Tech Works Introduces Innovative New Nurse Call System