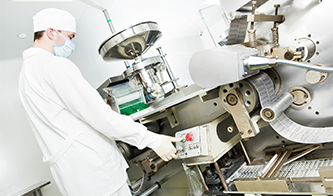 A clean room is an environment, typically found in scientific research and certain manufacturing facilities, with a controlled level of contamination. From an audio and acoustic perspective, a clean room is a challenge because they usually have high noise levels from equipment and contain many hard, reverberant surfaces.
Often times in a clean room there is a need to communicate from inside the clean room to the outside of the entry door and this communication demands the highest level of quality, reliability, and intelligibility.
The Tech Works CI-Series Collaborative Intercom system is a perfect solution for the communication needs of your clean room. By strategically placing a hands-free intercom station in the controlled environment, workers on the outside can push a button on the station and carry on a conversation with the people inside just like they were together in the room.
Components
CI-Series Product Catalog
Downloads
Brochure: CI-Series Collaborative Intercom Brochure [PDF]
Application Guide: Clean Room Intercom [PDF]
Datasheet: IC-52B Datasheet [PDF]
Installation Manual: IC-52B Systems Manual [PDF]
Architect's Specs: Clean Room Intercom (.docx)
Videos

Clean Room Intercoms in the News
Tech Works Brings Clean Communications to Clean Rooms: [Read Online] | [Download PDF]