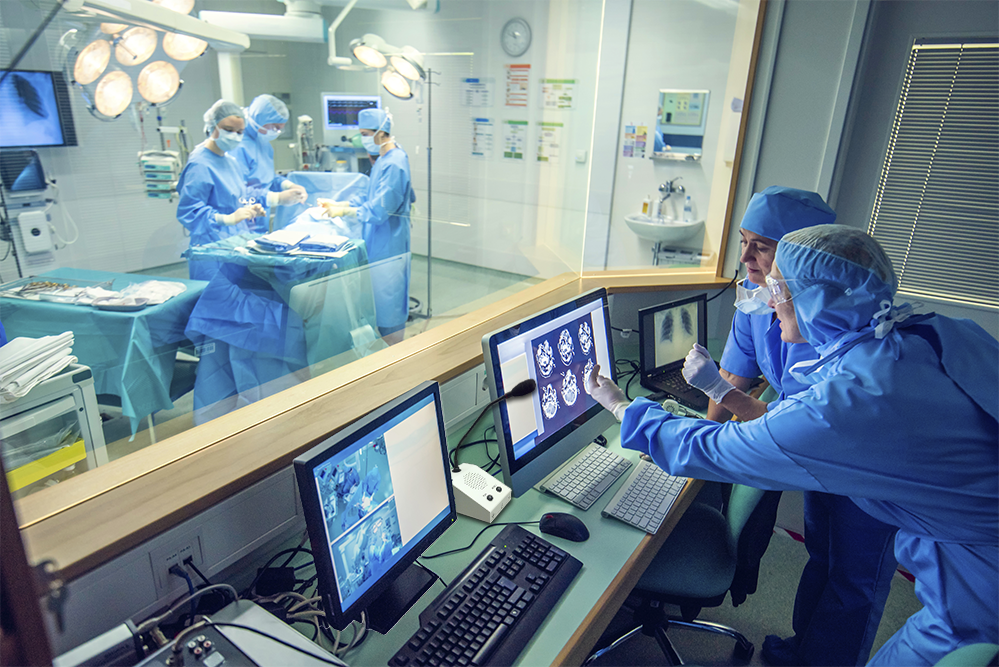 Advances in medical science have changed the healthcare landscape significantly in recent years, with more and more minor medical treatments becoming routine and available on an outpatient basis. Providers are responding by building a growing number of Cath Labs or Procedure Rooms near Outpatient Clinics and Acute Care facilities, to better serve their patients.
For professionals working in these environments, sterile, touch-free communications is essential. Ordinary speaker phones and teleconferencing equipment can't provide the coverage needed for these large areas, resulting in unclear and unintelligible communication.
Our CI-Series Collaborative Intercom system is based on a sophisticated Automatic Level Control technology that delivers consistent, crystal clear, intelligible sound, from a whisper to a shout. We make hands-free communication work, so healthcare professionals don't have to think about it.
Components
CI-Series Product Catalog
Downloads
Brochure: CI-Series Collaborative Intercom Brochure [PDF]
Application Guide: Cath Lab / Procedure Room [PDF]
Datasheet: CI-Series Datasheet [PDF]
Installation Manual: CI-Series Systems Manual [PDF]
Architect's Specs: Cath Lab / Procedure Room (.docx)
Videos
CI-Series Collaborative Intercom Product Overview

CI-Series Webinar Playlist

CI-Series in the News
The Professional Communications Solution for Healthcare, Detention, and Industry
Patients' Voices Are Loud and Clear with Memorial Medical Center's Tech Works CI-Series System
Community Regional Medical Center's Hybrid OR Relies on Tech Works CI-Series Collaborative Intercom
Tech Works CI-Series Brings Hands-Free Clarity to Healthcare Communications
TechWorks CI-BUSS is Part of Memorial Regional Hospital's New Hybrid OR
Westlake Hospital Goes High Tech and Hands Free
Tech Works Keeps Things Running Smoothly at Intermountain Dixie Med's River Road Clinics