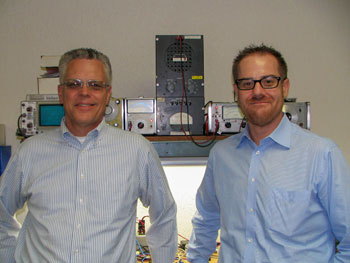 Marketing and pro audio professional Dan Hughley has been appointed to the newly created role of Marketing Coordinator for specialized communications providers Tech Works.
Hughley joins Tech Works after a successful stint as Marketing Assistant with loudspeaker manufacturer Renkus- Heinz. Prior to that, Hughley spent several successful years at Manley Labs, where he held a number of positions including Sales and Marketing Coordinator, and Assistant to company President EveAnna Manley, as well as working within the company's Production and Finance departments. Hughley has also provided his engineering and production talents to commercial and private recording studios, including Grandmaster Recorders, The Pie Studios, and guitarist Steve Vai's personal studio.
In his new position, Hughley will play a pivotal role in the company's marketing efforts, including branding and positioning, marketing communications collateral, social media, trade show coordination, and other duties.
"With Dan's wide and diverse range of expertise and his impressive resume, he is without a doubt the ideal person for this new position," remarked Tech Works Founder and President Mark Dundas. "In view of the considerable expansion Tech Works is experiencing, he could not have joined us at a better time. We're delighted to welcome him to our team."
"Tech Works is a solid industry leader with a strong foundation and a stellar reputation," added Hughley. "I'm excited to be a part of the company's future, and am looking forward to the challenges that lie ahead."
Hughley will be based out of the company's headquarters in Yorba Linda, CA.